Kuliah Hak Segala Bangsa (KHSB) KHSB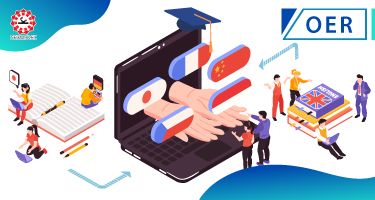 Kuliah Hak Segala Bangsa (KHSB)
Pada pelatihan OER kali ini, peserta akan mempelajari beberapa materi umum. Pelatihan ini disajikan dalam bentuk video yang dapat dipelajari secara mandiri oleh peserta.
Materi yang akan dijelaskan pada pelatihan ini ialah :
Game Theory
Venture Capital
Makro dan Mikro Ekonomi
Sudah Makmurkah Indonesia
Crowdfunding
Aset, Liabilitas, Investasi
Bitcoin
Behavioral Economics
Power (Pengaruh dan Kekuasaan)
Social Entrepeneurship
Kapitalisme
Kecerdasan Emosional
Desain Thinking
Desain Thinking
Disruptive Innovation
Tips Menjadi Orang Kaya
Change Management
Money Laundering
Financial Plainning
Cognitive Bias
Big Data
Kuliah Hak Segala Bangsa (KHSB)
"In this OER training, participants will learn some general material. This training is presented in the form of a video which participants can learn independently.
The material that will be explained in this training is:
Game Theory
Venture Capital
Macro and Micro Economics
It's already prosperous in Indonesia
Crowdfunding
Assets, Liabilities, Investments
Bitcoin
Behavioral Economics
Power (Influence and Power)
Social Entrepreneurship
Capitalism
Emotional Intelligence
Thinking Design
Thinking Design
Disruptive Innovation
Tips for Becoming Rich People
Change Management
Money Laundering
Financial Plainning
Cognitive Bias
Big Data