Tenaga Pelaksana Gizi - Covid-19 RECFON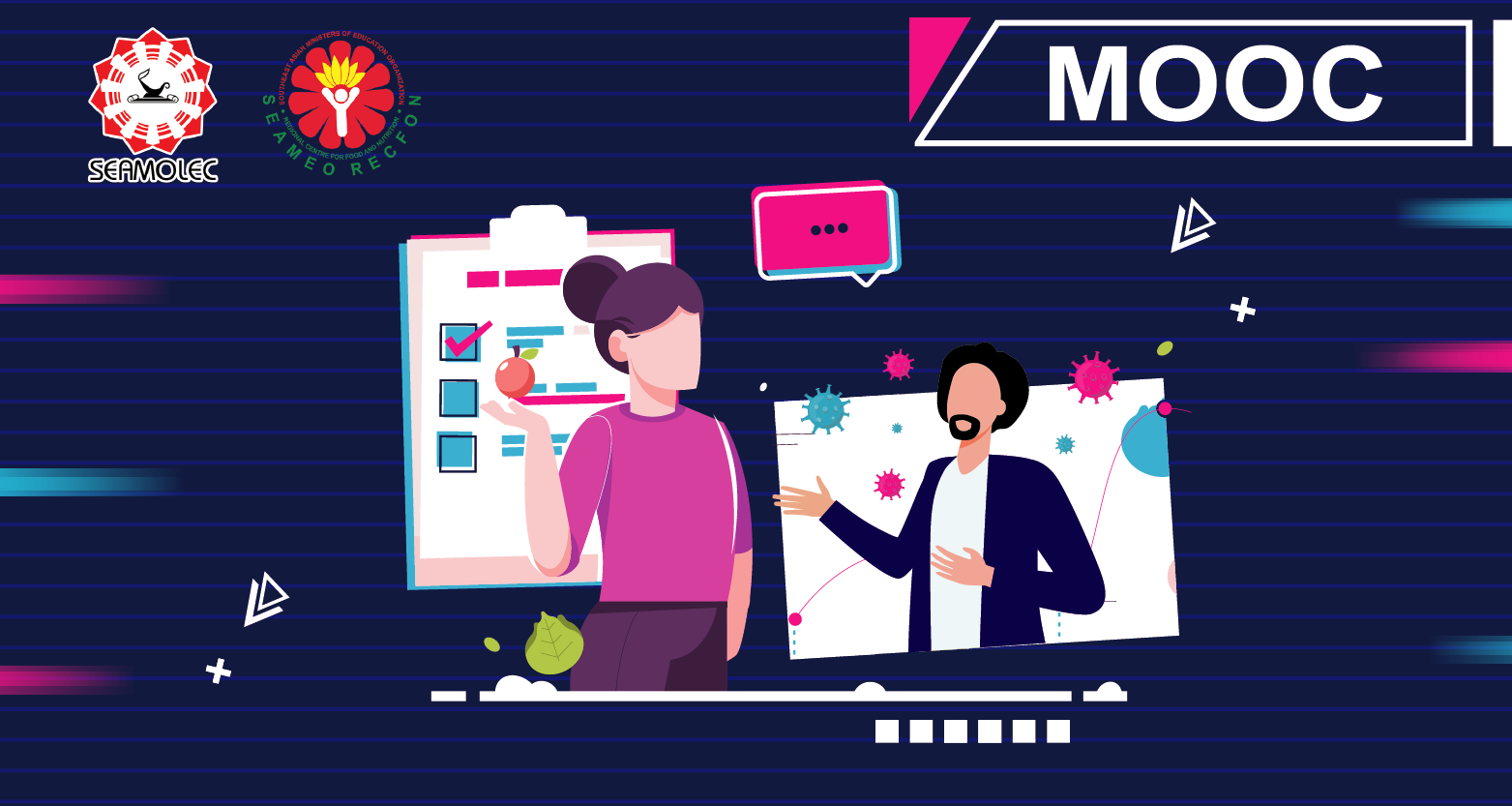 Tenaga Pelaksana Gizi - Covid-19
Pelatihan "Tenaga Pelaksana Gizi - Covid-19" ini diselenggarakan oleh SEAMEO RECFON. Pelatihan ini bertujuan untuk meningkatkan kapasitas tenaga ahli gizi dalam melakukan manajemen program-program gizi di Puskesmas, diperkaya dengan kemampuan asuhan gizi pada masa tanggap darurat Covid-19. Target peserta pada pelatihan ini adalah tenaga ahli gizi atau petugas kesehatan yang melakukan asuhan gizi di Puskesmas.
Pelatihan ini terdiri atas 10 section, dimana materi yang disajikan berupa video dan dokumen.
Output yang diharapkan dalam kelas ini adalah, Tenaga Pelaksana Gizi diharapkan dapat melakukan asuhan gizi bagi masyarakat secara tepat dan efektif, serta dapat mengelola program-program gizi di Puskesmas dengan baik.
Nutrition Implementer - Covid-19
"The "Nutrition Implementer - Covid-19" training was organized by SEAMEO RECFON. This training aims to increase the capacity of nutritionists in managing nutrition programs at Puskesmas, enriched with nutritional care skills during the Covid-19 emergency response period. The target participants in this training are nutritionists or health workers provide nutritional care at the Puskesmas.
This training consists of 10 sections, where the material presented is in the form of videos and documents.
The output expected in this class is that Nutrition Implementers are expected to be able to provide nutrition care for the community appropriately and effectively, and be able to properly manage nutrition programs at the Puskesmas.