3D based Learning Material Development for Beginner SEAMOLEC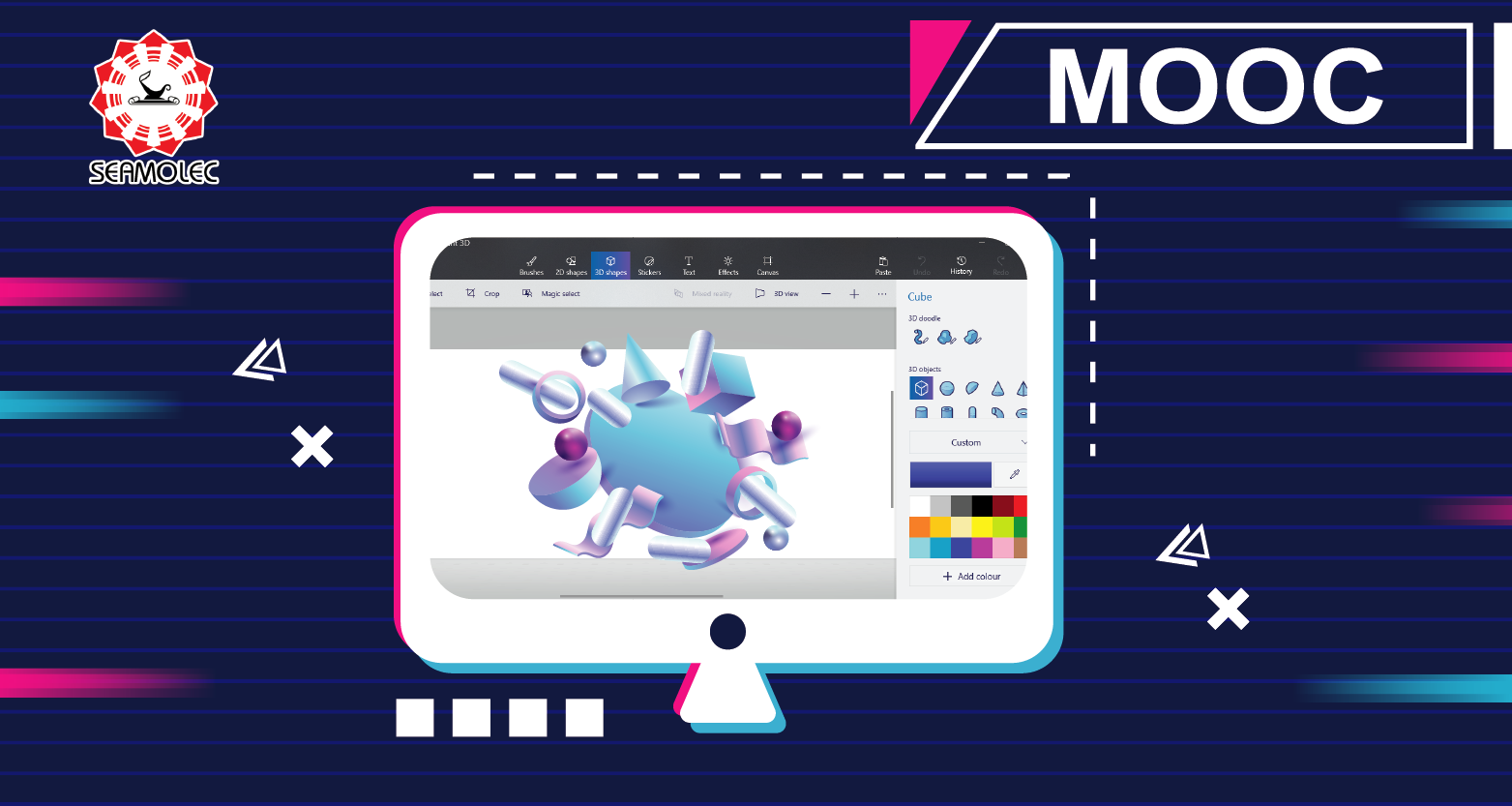 3D based Learning Material Development for Beginner
Pelatihan ini adalah pembelajaran yang dibuat untuk para pendidik agar dapat membuat bahan ajar dalam bentuk 3D. Dalam pelatihan ini, aplikasi penunjang 3D yang digunakan ialah Paint 3D dan Sketchfab.
Dimana tujuan dari pelatihan ini, peserta mampu :
Mengetahui konsep dan pemanfaatan 3D
Mengetahui langkah-langkah produksi pembuatan objek 3 Dimensi
Mengetahui penggunaan aplikasi berbasisi 3 Dimensi
Mengembangkan bahan ajar berbasis Visual 3 Dimensi
3D based Learning Material Development for Beginner
This training is a lesson made for educators to be able to make teaching materials in 3D. In this training, 3D supporting applications are used are Paint 3D and Sketchfab.
Where the objectives of this training are, participants are able to:
Knowing the concept and utilization of 3D
Knowing the production steps of making 3-dimensional objects
Knowing the use of 3 Dimensions based applications
Developing 3-Dimensional Visual-based teaching materials