Digital Learning Material Development using Whiteboard Animation SEAMOLEC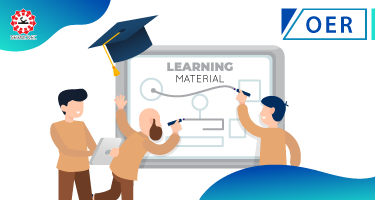 Digital Learning Material Development using Whiteboard Animation
Whiteboard Animation adalah metode pengembangan media pembelajaran mikro video berbasis animasi yang menyajikan presentasi dengan ilustrasi gambar pada pada latar putih. Pada pelatihan ini, peserta akan dijelaskan pembuatan bahan ajar berbasis Whiteboard Animation menggunakan VideoScribe
Pelatihan ini terdiri atas 8 topik diantaranya :
1. Topik 1 - Pendahuluan
2. Topik 2 - Merancang Skenario Video Animasi Pembelajaran
3. Topik 3 - Menyusun Aset Visual
4. Topik 4 - Daftar Akun dan instalasi Videoscribe
5. Topik 5 - Pengenalan Fitur Videoscribe
6. Topik 6 - Membuat Animasi Sederhana
7. Topik 7 - Menganimasikan Videoscribe
8. Topik 8 - Penugasan
Materi pada pelatihan ini disajikan dalam bentuk video dan dokumen. Output yang diharapkan dalam kelas ini adalah, peserta mampu menghasilkan satu produk Whiteboard Animation menggunakan Videoscribe.
Digital Learning Material Development using Whiteboard Animation
"Whiteboard Animation is an animation-based video micro learning media development method that presents presentations with illustrated images on a white background. In this training, participants will be explained about making teaching materials based on Whiteboard Animation using VideoScribe.
This training consists of 8 topics including:
1. Topic 1 - Introduction
2. Topic 2 - Designing Learning Animation Video Scenarios
3. Topic 3 - Organizing Visual Assets
4. Topic 4 - Account List and Videoscribe installation
5. Topic 5 - Introduction to Videoscribe Features Fitur
6. Topic 6 - Creating Simple Animations
7. Topic 7 - Animate Videoscribe
8. Topic 8 - Assignment
The material in this training is presented in the form of videos and documents. The expected output in this class is that participants are able to produce one Whiteboard Animation product using Videoscribe.