Belajar Abjad jari untuk Tunarungu SEAMOLEC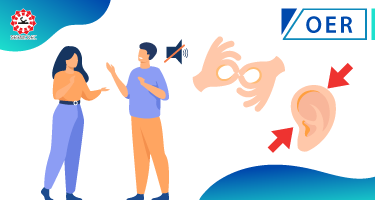 Belajar Abjad jari untuk Tunarungu
Pada pelatihan kali ini, peserta akan mempelajari bagaimana bahasa isyarat Tunarungu. Peserta akan diajarkan bentuk abjad A-Z bahasa isyarat tunarungu. Pelatihan ini disajikan dalam bentuk video yang dapat dipelajari secara mandiri oleh peserta.
Learn Alphabets of fingers for the Deaf
In this training, participants will learn how to sign language for the Deaf. Participants will be taught the alphabet form A-Z deaf sign language. This training is presented in the form of a video which participants can learn independently.