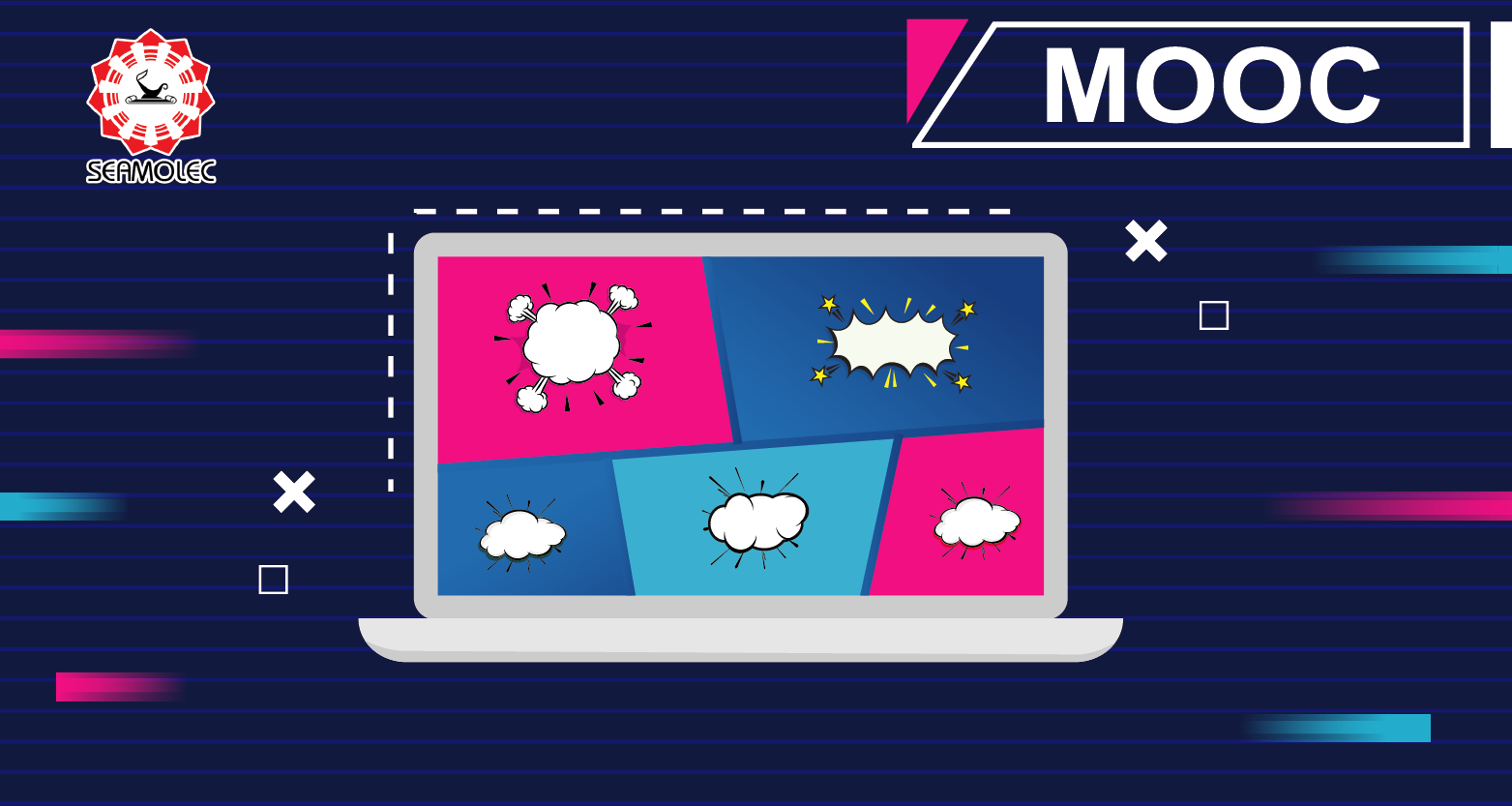 Komik Digital
Komik digital menurut Lamb & Johnson (2009) merupakan komik sederhana yang disajikan dalam media elektronik tertentu. Dengan demikian, dapat dikatakan bahwa komik digital merupakan suatu bentuk cerita bergambar dengan tokoh karakter tertentu yang menyajikan informasi atau pesan melalui media elektronik. Penyajian komik yang berbasis elektronik memungkinkan guru dapat membuat cerita komik lebih menarik dengan menambahkan unsur animasi dan suara dalam penyajiannya.
Pada kelas kali ini, kita akan belajar membuat komik digital menggunakan aplikasi CMS (Cartoon Story Maker). Pada pelatihan ini juga akan dijelaskan proses pembuatan komik, mulai dari brainstorming ide cerita, naskah, storyboard, pembuatan gambar, dan hingga akhirnya menjadi komik digital.
Kelas ini akan terbagi menjadi 7 sesi yang akan dilaksanakan selama 2 minggu. Kemudian diminggu ke-3, peserta diminta untuk membuat 1 komik digital sebagai bentuk output dari pelatihan kali ini.
Digital Comic
According to Lamb & Johnson (2009), digital comics are simple comics presented in certain electronic media. Thus, it can be said that digital comics are a form of pictorial stories with certain characters presenting information or messages through electronic media. Electronic-based comic presentation allows the teacher to make comic stories more interesting by adding animation and sound elements to the presentation.
In this class, we will learn to create digital comics using the CMS (Cartoon Story Maker) application. This training will also explain the process of making comics, starting from brainstorming story ideas, scripts, storyboards, making pictures, and finally turning them into digital comics.
This class will be divided into 7 sessions which will be held for 2 weeks. Then in week 3, participants were asked to make 1 digital comic as the output of this training.