-Virtual Reality for STEAM Education- SEAMOLEC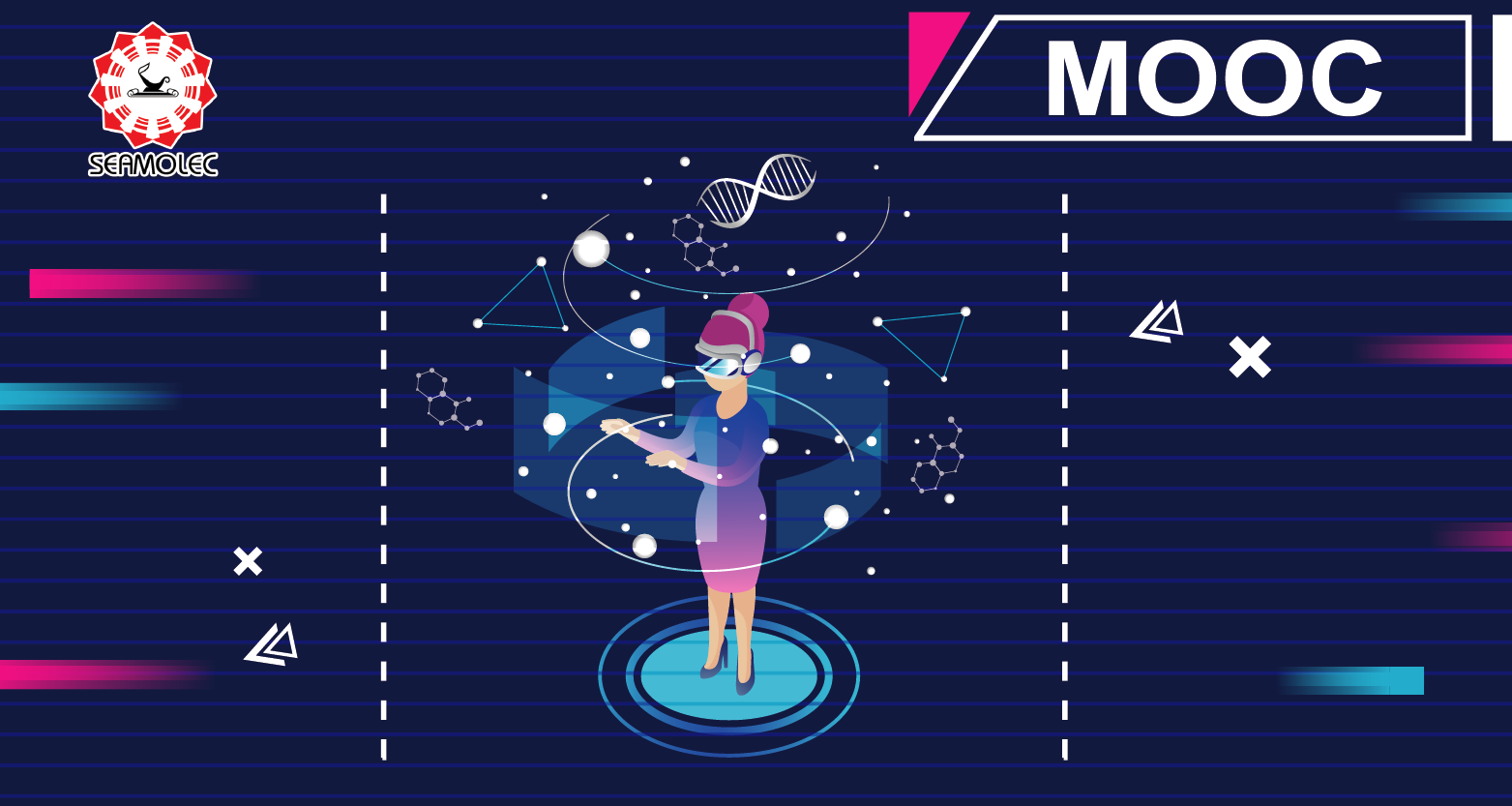 Virtual Reality for STEAM Education
Virtual reality, realitas maya, atau realitas virtual adalah teknologi yang membuat pengguna dapat berinteraksi dengan suatu lingkungan yang disimulasikan oleh komputer, suatu lingkungan sebenarnya yang ditiru atau benar-benar suatu lingkungan yang hanya ada dalam imajinasi.
Pelatihan ini adalah pembelajaran terkait pembuatan media realitas tertambah Virtual Reality. Dimana dalam pelatihan ini peserta akan akan dipandu mulai dari spesifikasi perangkat yang support dalam pembuatan media, aplikasi apa saja yang dibutuhkan, instalasi aplikasi, pengaturan apliksi, pegenalan aplikasi, pembuatan 3D sebagai media pendukung dalam pembuatan Virtual Reality, proses pembuatan script, hingga proses membuild/membangun aplikasi hingga menjadi bentuk apk. Dalam pelatihan ini, peserta akan dipandu dalam membuat teknologi Virtual Reality dengan konsep STEAM Education.
Virtual Reality for STEAM Education
Virtual reality (VR) is a simulated experience that can be similar to or completely different from the real world. Applications of virtual reality include entertainment (e.g. video games), education (e.g. medical or military training) and business (e.g. virtual meetings). Other distinct types of VR-style technology include augmented reality and mixed reality, sometimes referred to as extended reality or XR.
This training is a lesson related to the making of virtual reality augmented reality media. Where in this training participants will be guided starting from the specifications of devices that support media production, what applications are needed, application installation, application settings, application introduction, 3D creation as a supporting medium in making Virtual Reality, the script creation process, to the building process. / build applications to form apk.In this training, participants will be guided in making Virtual Reality technology with the STEAM Education concept.