Whiteboard Animation with Explee SEAMOLEC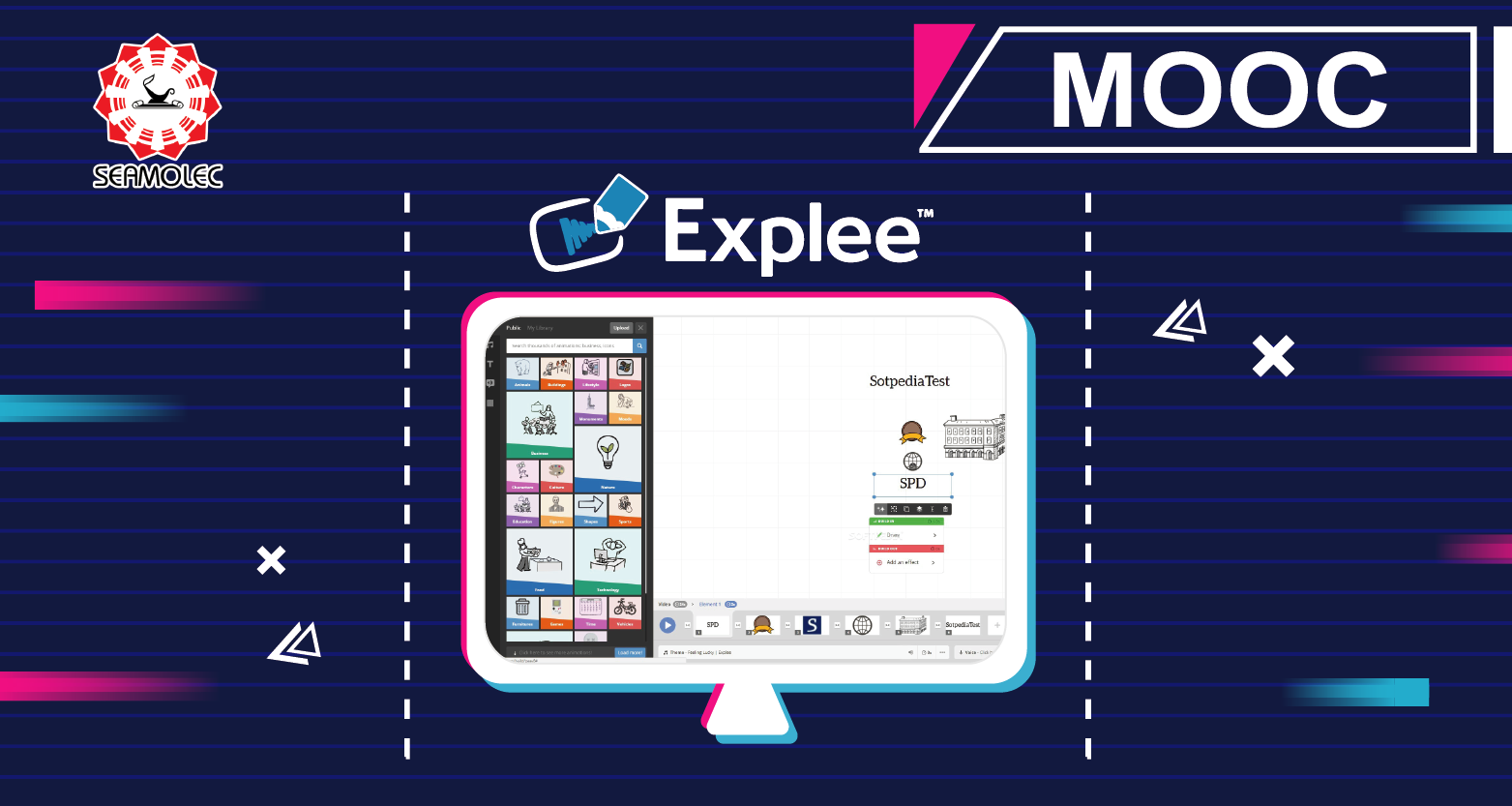 Whiteboard Animation with Explee
Whiteboard Animation adalah metode pengembangan media pembelajaran mikro video berbasis animasi yang menyajikan presentasi dengan ilustrasi gambar pada pada latar putih.
Pada pelatihan ini, peserta akan dijelaskan pengertian Whiteboard Animation, dipandu dalam penyusunan skenario media pembelajaran animasi, merekam narasi pembelajaran menggunakan online voice recorder, pengenalan fitur aplikasi Explee yang akan digunakan dalam pembuatan Whiteboard Animation, serta dipandu dalam membuat video animasi sesuai dengan storyline yang dibuat.
Pelatihan ini terdiri atas 5 section, dimana materi yang disajikan berupa video dan document. Output yang diharapkan dalam kelas ini adalah, peserta mampu menghasilkan satu produk Whiteboard Animation menggunakan Explee.
Whiteboard Animation with Explee
Whiteboard Animation is a method of developing animation-based micro-video learning media that presents presentations with illustrated images on a white background.
In this training, participants will explain the meaning of Whiteboard Animation, be guided in the preparation of animated learning media scenarios, record learning narratives using an online voice recorder, introduction to the features of the Explee application that will be used in making Whiteboard Animation, and guided in making animated videos according to the storyline created.
This training consists of 5 sections, where the material presented is in the form of videos and documents. The expected output in this class is that participants are able to produce one Whiteboard Animation product using Explee.