Kompetensi Dasar Pendidikan Jarak Jauh SEAMOLEC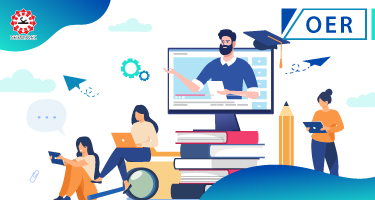 Kompetensi Dasar Pendidikan Jarak Jauh
Pada pelatihan kali ini, peserta akan mempelajari beberapa kompetensi yang harus dimiliki dan dipahami dalam pendidikan jarak jauh. Peserta akan mempelajari mulai dari konsep pendididkan jarak jauh, proses pembelajaran dalam pendidikan jarak jauh, media apa saja yang mendukung dalam pembelajaran jarak jauh, evaluasi hasil belajar dalam pembelajaran jarak jauh, dan akan dipaparkan dalam pelatihan ini bagaimana perkembangan pembelajaran jarak jauh di Indonesia. Materi akan disajikan dalam bentuk dokumen yang dapat dipelajari secara mandiri oleh peserta.
Distance Education Basic Competencies
In this training, participants will learn several competencies that must be possessed and understood in distance education. Participants will learn from the concept of distance education, the learning process in distance education, any media that support distance learning, evaluation of learning outcomes in distance learning, and will explain in this training how the development of distance learning in Indonesia. The material will be presented in the form of a document which can be studied independently by participants.