HOTs in Mathematics Education - 2019 SEAQIM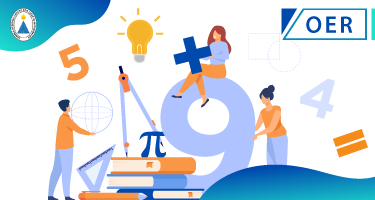 HOTs in Mathematics Education
Pelatihan ini merupakan studi intervensi yang dilaksanakan dalam mode online dan terdiri dari pelatihan guru, praktik mengajar di kelas dan tes mata pelajaran Matematika dengan fokus pada Higher Order Thinking Skills (HOTS). Pelatihan ini dimulai dengan Pelatihan Guru Online tentang Keterampilan Berpikir Tingkat Tinggi dalam Matematika. Pelatihan terdiri atas 5 section, dimana materi terdiri atas video dan dokumen.
HOTs in Mathematics Education
This course is an intervention Study, which is conducted in online mode and consist of teacher training, class teaching practice and student test on Mathematics focusing on Higher Order Thinking Skills (HOTS). The program started with Online Teacher Trainings on Higher Order Thinking Skills in Mathematics. There are 5 sessions on this online course. The training consists of 5 sections, where the material consists of videos and documents.