Virtual Reality based Learning Material Development for Beginners ShintaVR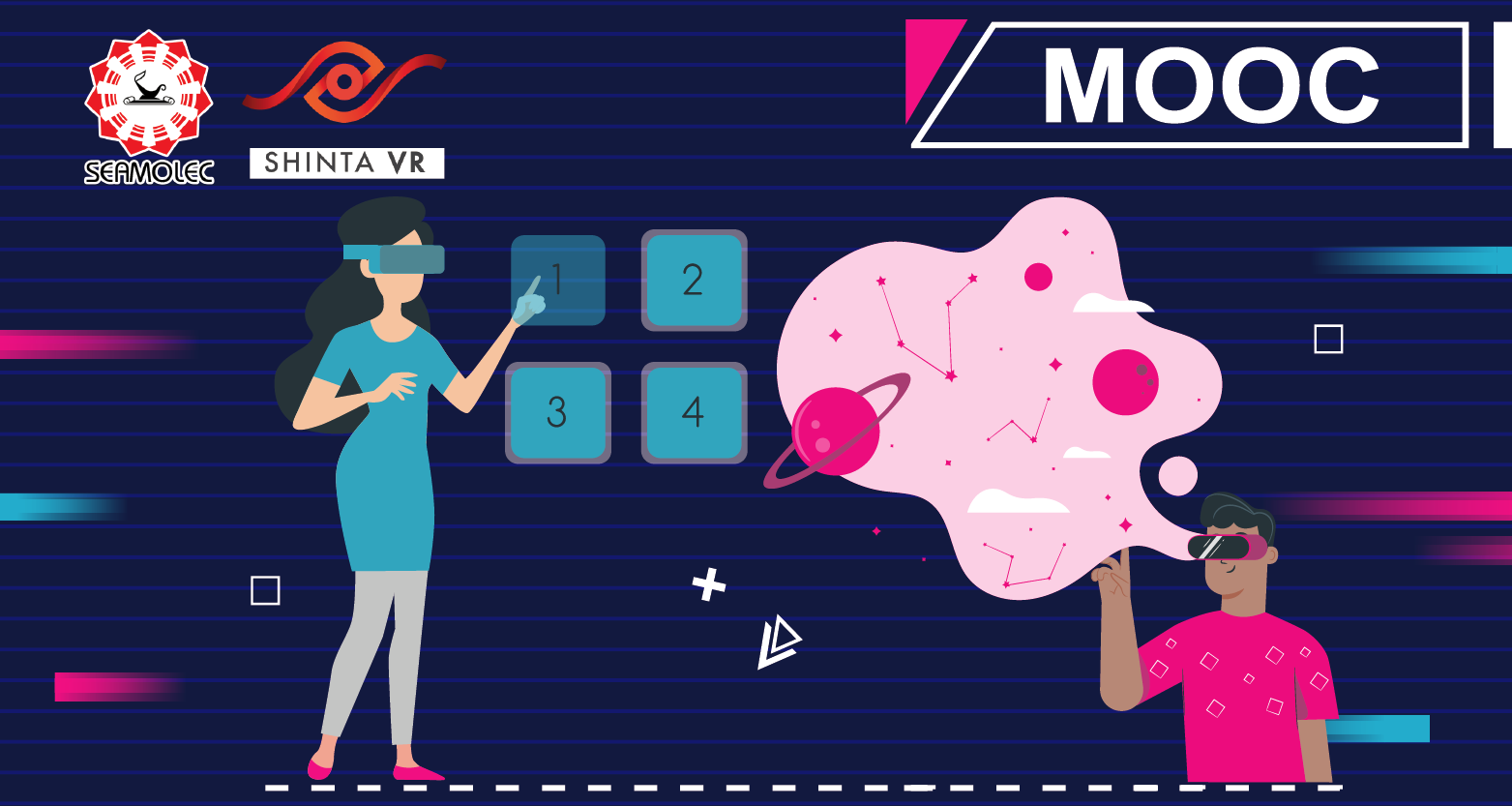 Virtual Reality based Learning Material Development for Beginners
Virtual reality, realitas maya, atau realitas virtual adalah teknologi yang membuat pengguna dapat berinteraksi dengan suatu lingkungan yang disimulasikan oleh komputer, suatu lingkungan sebenarnya yang ditiru atau benar-benar suatu lingkungan yang hanya ada dalam imajinasi.
Pada pelatihan ini, peserta akan diajarkan dalam membuat teknologi Virtual Reality menggunakan aplikasi MilleaLab. Dimana MilleaLab ini adalah platform perangkat lunak berbasis cloud-computing untuk membantu guru membuat konten bahan ajar VR mereka sendiri tanpa harus coding dan memakai computer yang canggih. Pada pelatihan ini, peserta juga akan diajarkan dalam membuat tampilan UI/UX Virtual Realiy, dan story board dalam membuat teknologi Virtual Realiy.
Pelatihan ini terdiri atas 4 section, dimana materi yang disajikan berupa video dan dokumen. Output yang diharapkan dalam kelas ini adalah, peserta mampu membuat teknologi Virtual Reality menggunakan MilleaLab.
Virtual Reality based Learning Material Development for Beginners
In this OER training, participants will be taught how to be creative teachers. Become a teacher who can be respected by his students. The target participants are teachers, where teachers can learn from Visual Persuasive in teaching, gamification and education, effective presentations, and playing meaning & signs in social communication. This training is presented in the form of videos and documents that participants can study independently.